Stevie Duren – Jackson Hole Massage Therapist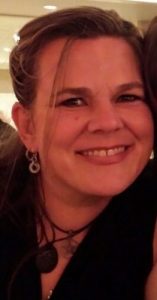 Stevie Duren is a Jackson Hole Massage Therapist and has been a certified massage therapist and Reiki practitioner since 2001.
She is a member of the ABMP and NCBTMB.
She received her certification from Sawyer College's Institute of Integrative Medicine.
Stevie has lived in Jackson Hole area since 2001. She is a national board certified massage therapist and a Reiki Master/Teacher.
She teaches groups and individuals all levels of Reiki.
One of her main passions is energy reading/healing sessions and spiritual coaching. Depth of connection and helping others on a soul level is her reason for being on this planet.
Animal rescue is another. Stevie has worked with the Animal Adoption Center in Jackson since it began. She has 2 dogs, formerly her long term foster dogs, Buddha and Rusty, and her cat, Jaala, whom she rescued in 1994.   *Update 2021* Sadly, both Jaala and Buddha have now crossed over the rainbow bridge. We now have welcomed Makeda ~ devil cat extraordinaire and ruler of the household ~ into the family. She is the latest in the Animal Adoption Center alumni club.
Stevie has also embarked on a new project: an organic, gluten free (and mostly vegan) bakery called Enchanted Bake Shoppe.  *Update 2021*  Unfortunately, unable to find a commercial kitchen, this dream has been indefinitely put on the back burner.
As a metal smith, she designs and fabricates one of a kind pieces that encapsulate the energy, intention, and magick of stories and lore. She creates jewels that transform and heal on many levels.
The latest dream to begin manifesting is the organic flower farm! Official start date: June 12, 2021. Thirty one lavender plants of 3 different species were hand sown in the ground. Updates to come!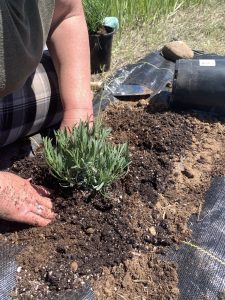 Click here to book your appointment
Can't make it to Bliss Bodywork? Stevie can accommodate in-home appointments. Prices vary.