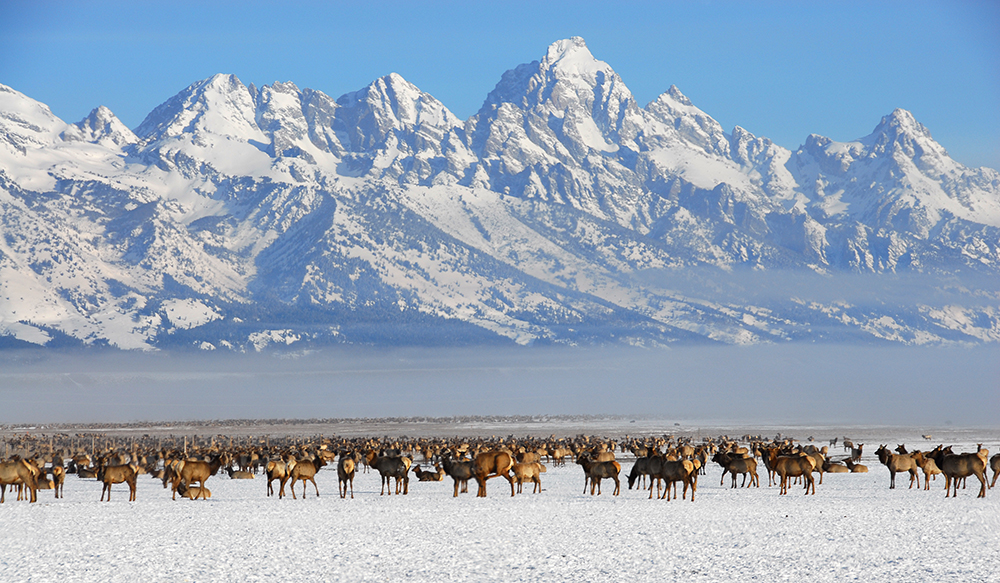 Jackson Hole has seen an explosion of media attention this season, thanks, in part, to being featured as the #1 ski destination in Ski Magazine. Now articles in some well known and not so well known periodicals crop up regularly with the popular "10 best" titles referring to what Jackson has to offer the visitor. It seems every article is the same, pandering to a market of the typical kitschy cachet popular in Jackson Hole. They tout the same restaurants, to which I almost never go, the same tourist trappy bars and "nightlife," and the "things to do" don't vary much either. They almost always have the same format boasting local sayings and vernacular I've never heard, as if they hit the secret local lore jackpot when they were granted admittance into the most legitimate local's hermit cave and sat before the fire for a spell and learned the ways of the Hole. It seems to me more like a who's who of marketing budgets, which is why the same names are featured on every list. I don't know for sure; it's a guess. What I do know is almost entry on any top 10 Jackson Hole list would never make it into mine. I am a Jackson Hole local and I will give you the real deal on Jackson's Top 10. My top 10 is atypical. It's not "what everyone does" when they come here. It's what are the most unusual and worthwhile things to do while you're here. It's also fairly budget conscious, as most locals have to be. Anyone can tell you to go to the tourist bar; you can find that information anywhere. This is off the beaten path – a real local's top 10. Enjoy!
10.  Sleigh ride in the Elk Refuge – it's neat: the drivers know interesting history and facts, you learn a lot and you get really close to the elk!  http://www.jacksonhole.com/sleigh-rides.html
9.  Cross Country Skiing Cache Creek – a beautiful spot with some nice, uphill trails where          locals love to recreate with their canine companions.
8.  Snowmobiling in Granite Hot Springs – no brainer: snowmobiles – fun, soaking in hot springs – fun! Granite Hot Springs – breathtaking!
7.  Consignment Couture – our answer to scandalously over priced retail clothing. The fav: Browser (Browse and Buy) You'll find cheap Jackson style there to prepare you for everything from gaper day on the mountain to "@*#% I forgot my mittens!" to a formal affair, should you actually find one.  http://stjohnsjackson.diowy.org/Outreach/browse-n-buy.html
6.  Astronomy Night – few places offer a view of the night sky as does the Teton Valley. The dark skies and lack of light pollution affords an unparalleled glimpse into the heavens. Your guide is an expert navigator of the night sky and will create a most memorable experience you will find nowhere else.   http://www.wildthingsofwyoming.com/safaris-1-1-1/
5.  Snow Shoe at Taggart Lake – snow shoeing anywhere in the park is amazing, but Taggart is one of my favourites. It's what winter's truly about: silence, serenity, beauty, being one with all that is.
4.  Animal Adoption Center – one of the coolest non-profits ever! Hang out with the animals, take a dog for a hike or cross country ski (see #9 & #5), even foster for a night. If you need your doggie/kitty fix, this is the place!   http://www.animaladoptioncenter.org/
3.  Drinks by the Fire – it doesn't get any cozier than this!! There are many fireplaces and many drinks. Some favs: Virginian Bar (best fireplace), The Wort (quieter by the fireplace), your best bet is a wood burner in your own room!
2.  Wild Life Safari – if there is anything that you choose to do whilst in Jackson, this is it. This is an experience you will never duplicate. Kurt is outstanding as is his knowledge base and eagle eye. Staggering beauty, animals, humour – these tours are the best thing the valley has to offer. This is the epitome of Jackson Hole.  http://www.wildthingsofwyoming.com/safaris-1-1-1/
1.  Massage at Bliss Bodywork – gratuitous plug? Perhaps, but its validity cannot be denied. In all honesty you would be doing yourself a disservice by not experiencing everything Bliss Bodywork has to offer. Try the best massage in Jackson Hole or the many other unique treatments, for those who are looking to experience something completely different. Either way, you'll be glad you did! https://blissbodyworkjh.com/